Your support helps us achieve our goals.
You can support our work by making a donation. We are a non-profit organisation and certified by the Transparency International Deutschland e.V.
To offset any donation against your taxes, for sums up to € 300 all you need is the proof of transfer. For higher amounts we will automatically send you a charitable donation certificate if you give us your address1. Any size of donation is welcome, however small. Thank you very much for your support!
Bank details:
Account: 3373600 | Bank Sort Code: 37020500 | Bank für Sozialwirtschaft
IBAN: DE43 3702 0500 0003 3736 00 | BIC: BFSWDE33BER
or via the Bank für Sozialwirtschaft's secure online form here: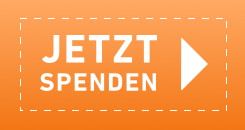 Your team at ApK Berlin
1
ApK LV Berlin e.V. takes data protection very seriously. You can find the data protection declaration at: https://www.apk-berlin.de/en/privacy-policy
With your donation you agree to the storage, processing and use of your data in the association exclusively with regard to the necessities (e.g. tax certificate) in case of a donation. This consent can be revoked at any time.